My name is Simon Engelbrecht Sørensen.
This is me: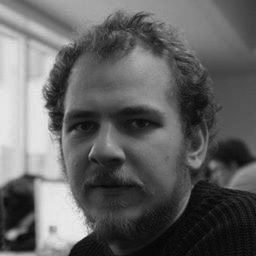 I am a game designer, programmer and artist.
I graduated from the The Royal Danish Academy of Fine Arts
Schools of Architecture, Design and Conservation, with a masters in Games and Interaction.
I have during my time at the school, and since, been partaking in as many game related activities as possible, be it game jams, or Spilbar.
I am passionate about making fun gameplay experiences, and I excel, when working with other like minded people to achieve a collective goal.
I have contributed to many projects, in a wide arrange of diciplines, ranging from 3d, 2d, vfx and programming. That is not mentioning that I also love to prototype, and evolve a game design in its infant phases, and to think of cool new ways to blend technological challenges and gamedesign.
I have had extensive experience with, and regularily use:
Unity 3D, Maya, Photoshop, C#, JavaScript.
I have used a lot, but not extensively, or regularily:
Max, ZBrush, 3DCoat, NDO, DDO, Crazybump, Adobe suite(InDesign, Dreamweaver, Premiere, Illustrator etc.), Shader programming for Unity.
Work Experience:
Klassefilm ~ april – june 2015. Internship, worked as a technical artist on Cosmic Top Secret
          " Jeg har haft den store fornøjelse at have Simon med som technical
artist til udviklingen af et dokumentarisk computerspil. Simon har
usædvanligt mange forcer. Han er både teknisk og kreativt begavet og
behagelig og engageret at arbejde sammen med, hvilket han forstår at
udnytte 100 % til projektets fordel. Han har således i mange tilfælde,
og også i høj grad på eget initiativ, løst avancerede problematikker
på en lækker måde." – Trine Laier
Mood visuals ~May – Current. Part time programming on unannounced project.